CRANIUM AGENCY IS AWARDED "BEST HEALTHCARE BRAND MARKETING FIRM IN THE USA"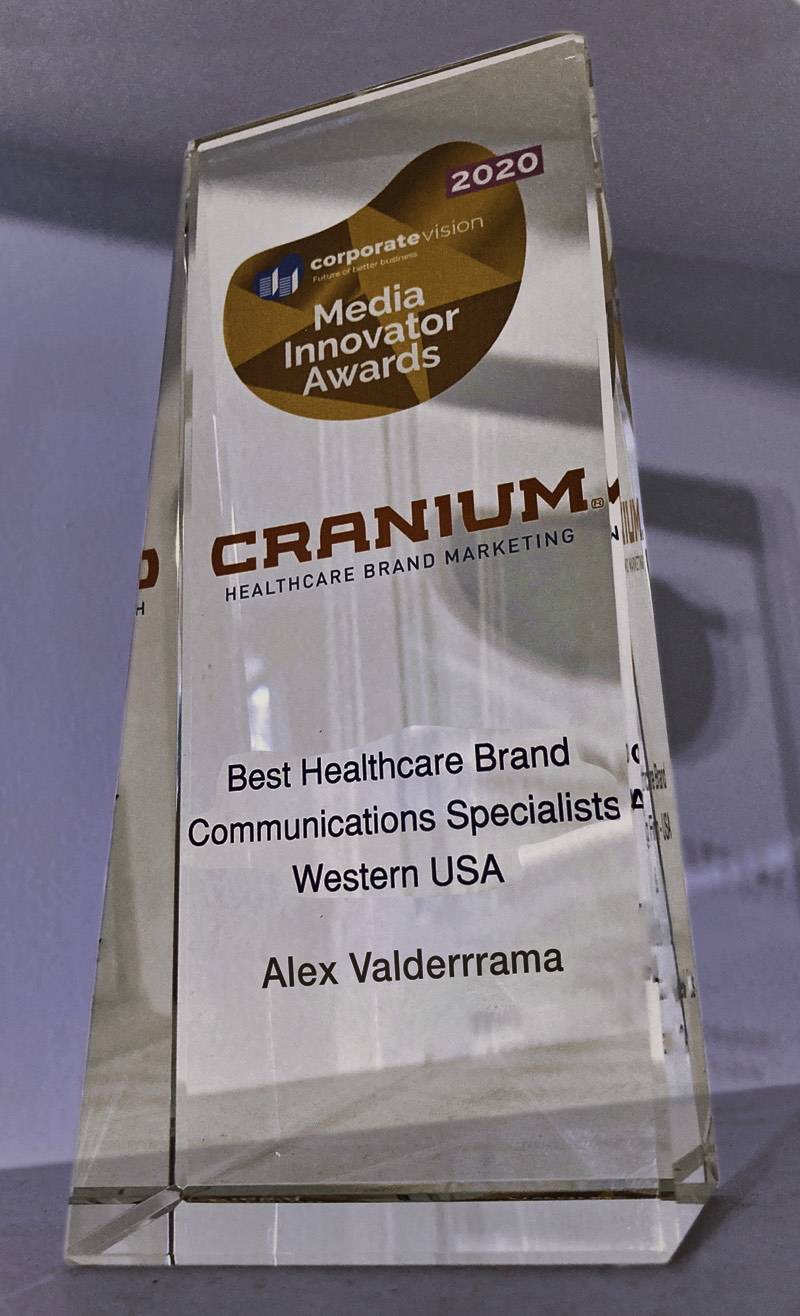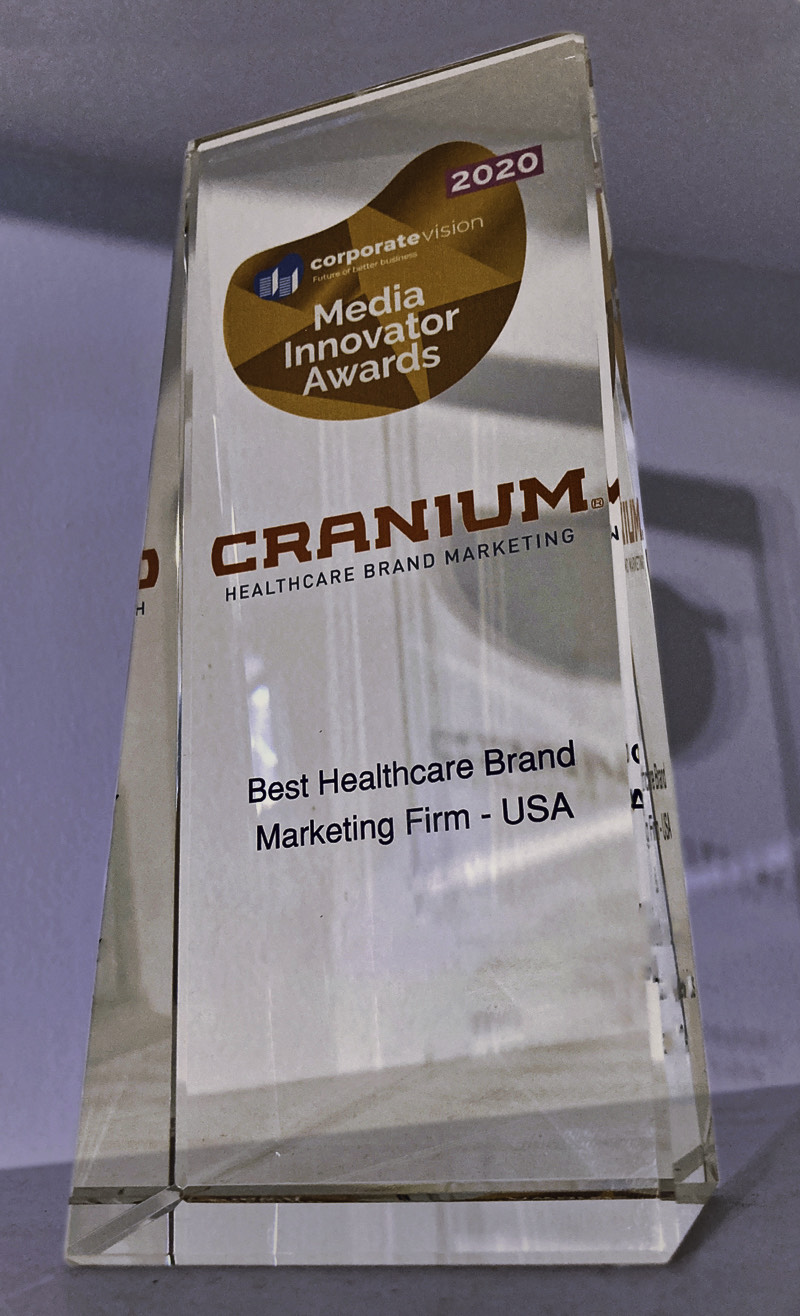 DENVER (OCTOBER 2020) – The first award "Best Healthcare Brand Marketing Firm in the USA" is in recognition to Cranium Agency's outstanding work accomplished with local and international healthcare brand clients. The second award "Best Healthcare Brand Communication Specialist –Western USA" is in recognition to Alex Valderrama, founder of Cranium Agency, for his contribution of over three decades of brand expertise to the wellness and healthcare industries.
Corporate Vision states, "The 2020 Media Innovator Awards are based on merit, not the number of votes received. Our process works to ensure that we reward parties based on their excellence in the industry, the quality of their products and their dedication to service. To move successfully from nominee to winner, there must be evidence of extensive expertise and skills, dedication to customer service and client satisfaction with an ongoing commitment to excellence and innovation."
Alex Valderrama, Founder and Senior Brand Strategist at Cranium Agency states, "We are honored to accept these awards from Corporate Vision. Our continued work in helping wellness and healthcare brands grow is our passion. We repeatedly exceed our client's expectations and evolve their brands to compete in the highly competitive wellness and healthcare industries.
About Cranium Agency
Cranium® Agency, a healthcare marketing and brand consulting agency, helps wellness and healthcare brands solve complex brand challenges and rise above their competitors. Since 1989, Cranium has worked closely with wellness and healthcare brands to build a strong brand recognition, create a clear market position, and foster business growth. These include IBM Watson Health, Regional West Health Services, Truven Health Analytics, Dentutopia, DISC Events, Shalom Park Nursing Home, Micromedex Health, Keogh Oral Surgery, Spavia, Rashid Pharmacy, and DenteVita just to name a few.
If you would like to learn more about Cranium Agency, go to https://craniumagency.com.
###